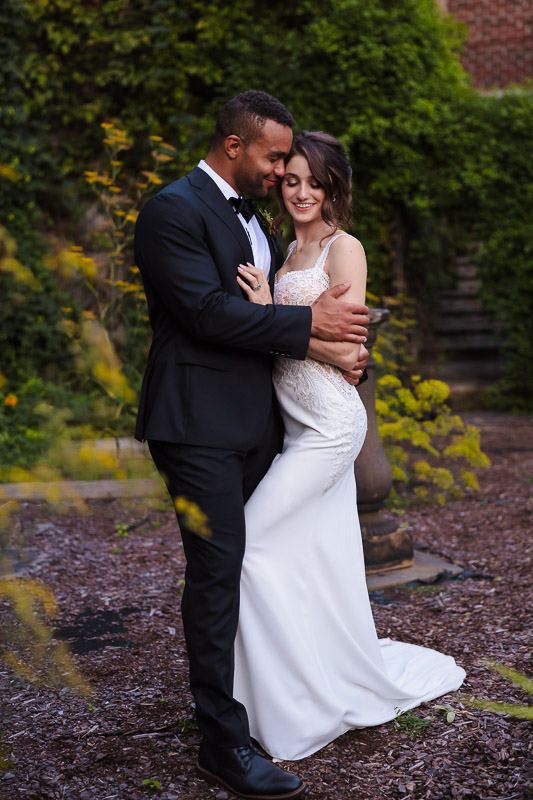 What are the different styles of wedding photography?
---
Congratulations, you're newly engaged and now you want to know how to choose your style of wedding photographer.
You search "What style of wedding photography do I need?" or "What style of wedding photography is the best?". We'll delve into the various styles to help you find the top photography and best photographer for your needs.
Most couples head to a wedding website to start their search. Sites such as Wedding Rule, Wedding Wire and The Knot prompt them to tick a box or two about the overall look & style that they prefer. In addition to budget, "style" is right up there in importance!
Wedding sites break style into: photo-journalism, documentarian, modern, vintage or natural, to name a few. However, this is only one of the elements that you should consider. From there, you also need to consider the editing style and personality of the photographer.
Style of photography (as I see it), falls into three categories:
1. The big picture
2. Editing and composition
3. Personality
Let me break this down a little further.
1. The big picture (setting the scene)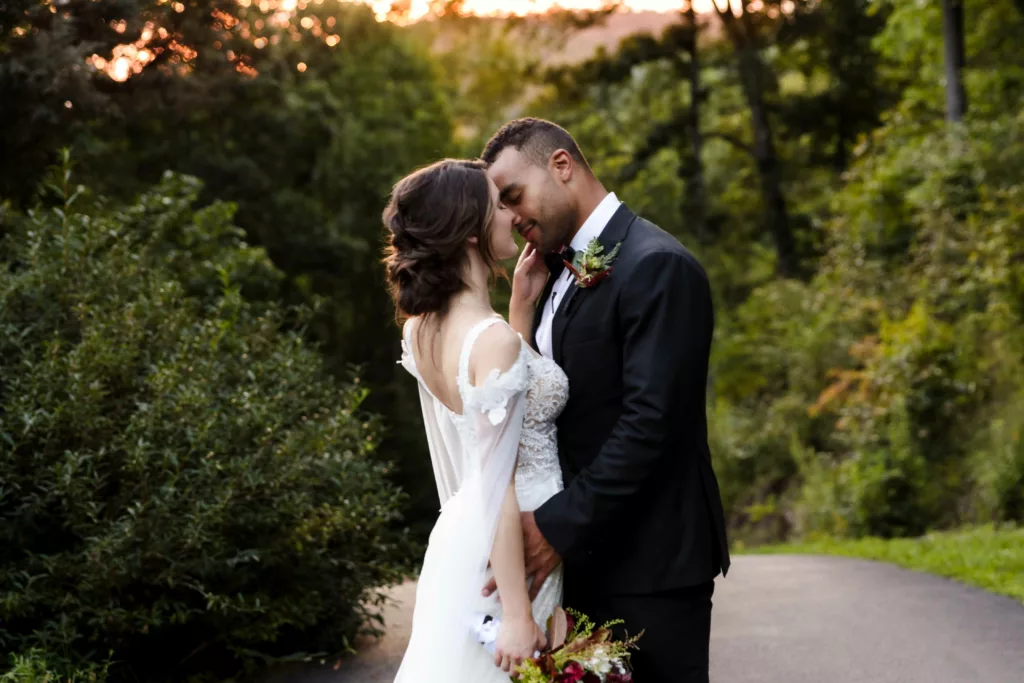 This is the initial work that is going to speak to you (or not) and whether you can visualize your wedding gallery using the photographer's vision. Does the way that they capture photography hold your attention?
Is the focus on classic landscapes with wide-angle scenic shots? Are there mainly candid shots that might not be taken from a flattering angle but are as funny as heck?
Does it look as though the photographer uses extra lighting or do they rely on natural light? Can you see catch-lights in eyes or are the eyes the same exposure as the tone of the skin and don't have any 'pop'? Do the photos look like they've been shot on film or do they have higher contrast?
These are all subtleties that you might not have thought about but certain looks will resonate with you: you just might not be able to pinpoint it! The angle to the sun that the photographer shoots at has an impact on the overall look of photography: are the photos "washed-out" or do they have greater depth to the image? Every photographer likes to have a wide array of looks in their portfolio to show variety but you will see a pattern emerge if you looks closely and become familiar with their "comfort zone".
If their website shows mainly "moments caught in the act" then this will tell you that they're more comfortable with candids and shy away from portraits. Should their website show numerous bridal photos, then you'll know that this person spends more time curating shots and has studied the art of portraiture.
Timeless albums are able to incorporate both portraiture along with candid shots. Our couples are able to take advantage of an editorial, sophisticated vibe with coverage for those wonderful candid moments. We tend to shoot with higher contrast for dramatic effect, use a variety of lenses to capture multiple looks, add in a pop of lighting when needed and love to get catch-lights when possible!
2. Editing and composition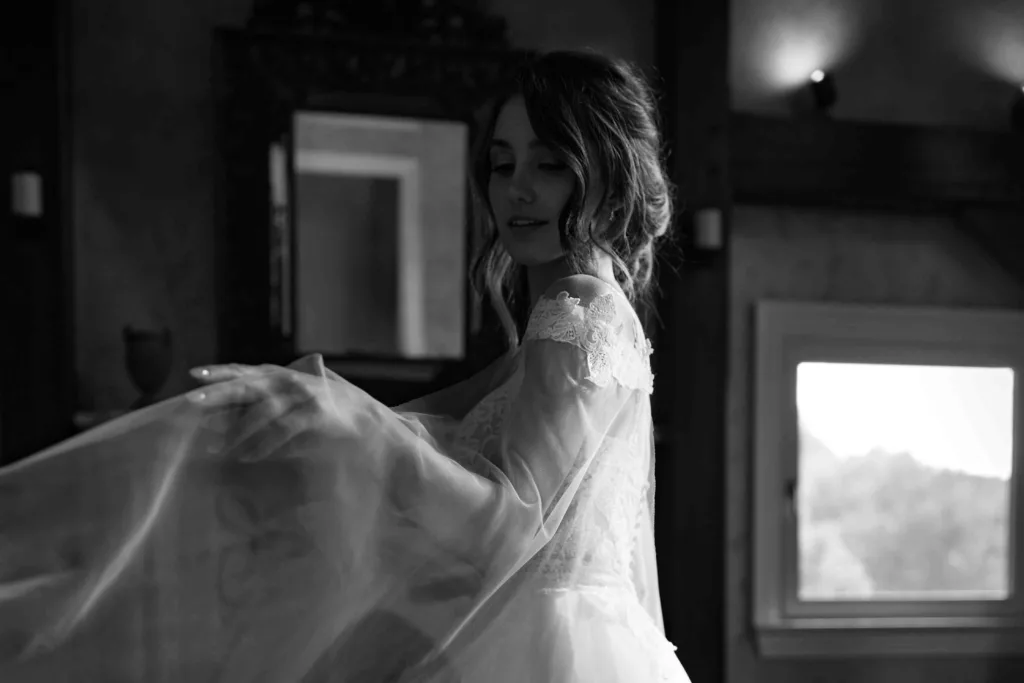 Next on the list is editing style and composition.
If you look through social-media you'll see the whole gamut of colors and different edits. Some are trends that look amazing in 2023 but might not stand the test of time, while others aren't trendy but remain classic. There is no right or wrong, it's about what speaks to you.
Bridal magazines tend to be classic and err towards the bright & airy (lots of highlights and white & pastel tones). Skin tone is typically accurate (if not a little on the cooler side) and the vibe is romantic & whimsical. You'll see a lot of "stills", where the couple has been posed together and it feels more traditional.
Whereas, current social-media trends tend to have warmer, richer skin tones, deep shadows and the greens and blues have been desaturated. Even if the couple was to be married in the springtime, the tone of the photography is autumnal. Don't you just love that word: autumnal?! The couple tends to be "in-motion" with the emphasis being on authenticity, creativity and fun, with "posing" being thrown out of the window.
Where do I sit? A little of each of the above and then with a twist of editorial thrown in for good measure. My skin-tones are true to life, greens are green (!) and I love to incorporate motion as well as a few "stills". If it's a springtime wedding, I want it to be remembered as spring and to capture the array of colors that mother nature provides for us.
We don't want to leave it to chance that we'll capture stunning imagery with a "candid", we'll dedicate a small part of the day to focus on you. You've dedicated time and money to this amazing day and we want you to have fabulous portraits!
3. Personality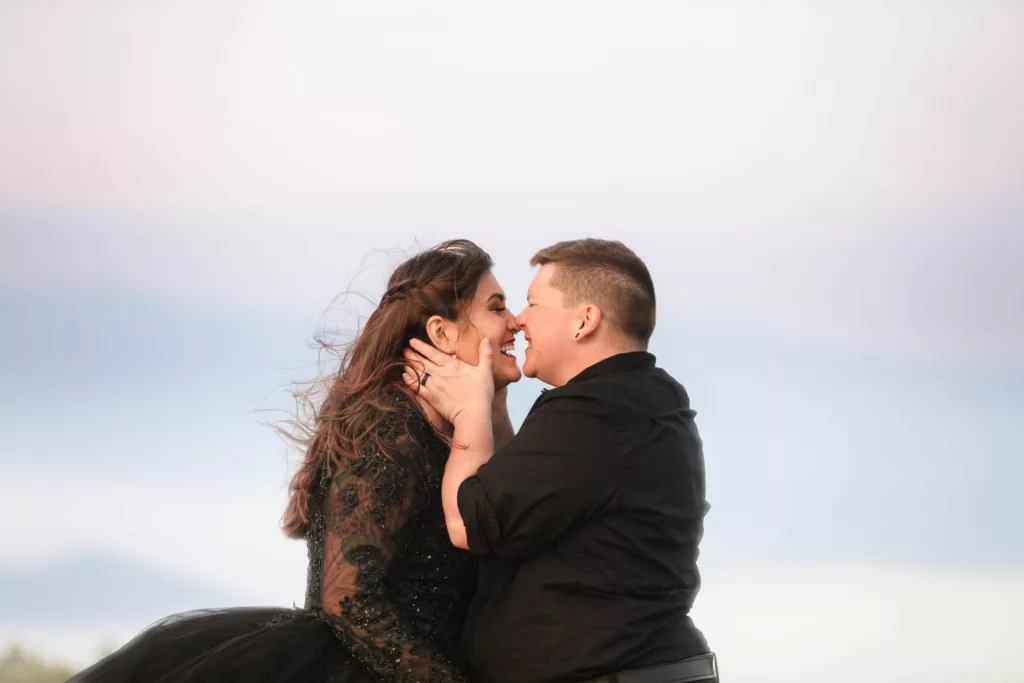 Why do you need to understand the disposition of the photographer and how outgoing or introverted they might be?
Can you imagine being the world's quietest couple and then you have a photographer with boundless energy and chatter? Probably not a great combo. Ditto, if you're the outgoing people and your wedding photographer doesn't say a peep all day: AWKWARD!
The photographer's personality is going to impact your gallery more than you might consider. If you want a romantically inspired moment but you have an unconfident photographer or a pushy one, it's going to change the mood. We're all different and there is no right or wrong but for couples who book with me, I want them to know what they've signed up for.
Photographers tend to fall into two personality camps, with others straddling both styles:
The first style is the unobtrusive, quiet and remain in the background photographer. They will use a variety of lenses so that they can stay out of your way and won't offer to pose you at any time. They want the day to unfold like a documentary. "True" documentarians won't move a single item, such as a trash bag or clutter etc., it's against their belief to intervene. They simply want to shoot it "as is". The plus side of this is that you get to enjoy your day without any interference. The downside is that you might not receive as many amazing portraits and/or family formals as you had hoped for.
The other style is the bold and direct photographer who will engage themselves into every chapter of your day: intervening at all opportunities to "set the scene perfectly". It's almost like they're directing a film and need everything to be on-point, leaving little room for true candids. The plus side of this is that you will look amazing in almost every single photo, the downside is that it's way too much y'all! You don't get the chance to be in the moment, to enjoy your day and you'll feel exhausted constantly being "on" for the camera!
We've found a little sweet spot that works for Natasha Dale Photography and the couples who hire us. The key is to allow plenty of time for candids (and we ARE the photographers who takes the two seconds to move the trash bag/clutter) so that you can have pretty pics! Additionally, we incorporate mindful portraiture into the day but only at specific parts: not all day long. We won't shy away from taking fabulous pictures and love to bring about the creative flair and direction for couples'/family shots, let's have fun!
The couples who book us trust that we will find the styling that works for them and they don't feel the need to come with a shot list to be replicated; they believe in our aesthetic and that we will find what works for them.
My personality is outgoing and light-hearted (I'm not a chatterbox taking over your day) but I do want to giggle and have fun with you. Alistair brings an air of calm to nervous brides and grooms and is most of the time, the brunt of the jokes. Hey, we've been married for 18 years, it comes with the turf! We don't take ourselves seriously and that helps couples to relax and have fun with the photography.
The weddings where we have produced the most amazing imagery have been when our personalities have aligned. The couples have been in love, are willing to get a little goofy sometimes and romantic (of course) but most of all trust in the process.
The comfort that this brings is immeasurable. The couple can relax, have fun with family & friends and know that we're working our little heinie's off behind the scene to get you a spectacular gallery.
In conclusion
To sum up: "style of photography" is a lot more complicated than you might have thought that it was – sorry!
You should now have a better understanding of what I offer and most importantly, why. As an Asheville wedding and elopement photographer, I've seen a lot of weddings and as a visual artist, I aim to constantly hone my craft.
If you think that we sound like a great match for your wedding or elopement (and it doesn't have to be Asheville, we travel almost everywhere), please reach out. Thanks for reading!
Tasha