elopement & wedding photographer
I believe in real moments and chasing sunsets. In the kinds of images that remind you of the joy that can be found in the simplest of moments together. I believe in images that are itching to be printed, placed in beautiful frames and hung on walls for years to come.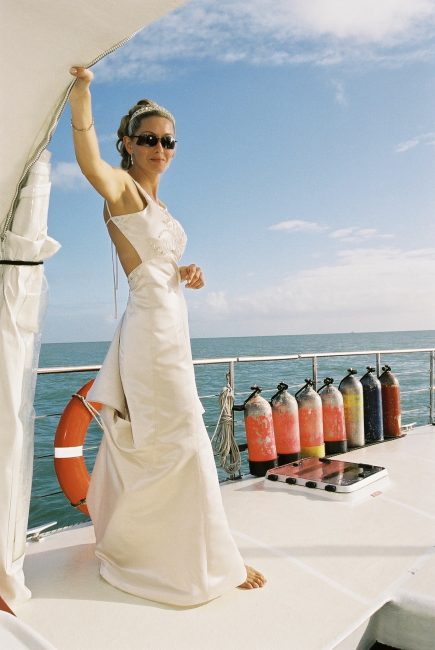 Cheers to you! The risk-taker with an adventurous spirit willing to break the norm and opt for an elopement. I'm so pleased that you have found my page, 'cos I get you. I chose an elopement in 2005 to marry my soul-mate and so I am definitely your cheerleader on this magnificent journey! Adventure weddings don't have to mean hiking in the cold for one hour to get to the 'perfect spot', it could simply be somewhere that inspires you and gives you butterflies when you think about it. 
Imagine getting married on top of a mountain or beside a waterfall & in 15 years time you close your eyes remembering the sounds, smells and emotion that you both felt on your special day? Elopements now are more about celebrating intimate moments and heading out on a personal adventure. Let's do it: your day, your way. 
Elopements aren't for everyone and I get that too! While I specialize in more intimate ceremonies in the outdoors, I also love documenting more 'traditional ceremonies'. I'm just all about the love and capturing the emotion of your day.
Hiring me couldn't be simpler
1. First HELLO's.
A free initial consultation where I get to learn more about the vision for your day and we figure out if we're a good match. Why? It's important that you trust & vibe with your photographer for your day: doing so will bring out more genuine emotions that will jump out of the photograph. 
2. If we're ready to roll – we get the date booked!
We then will discuss your timeline and start to plan your memorable day. I'll send you a questionnaire so that I can get to know you both more
3. The big day is here!
We embrace the magic of this day and capture the authentic & magical you. Let's get you MARRIED!