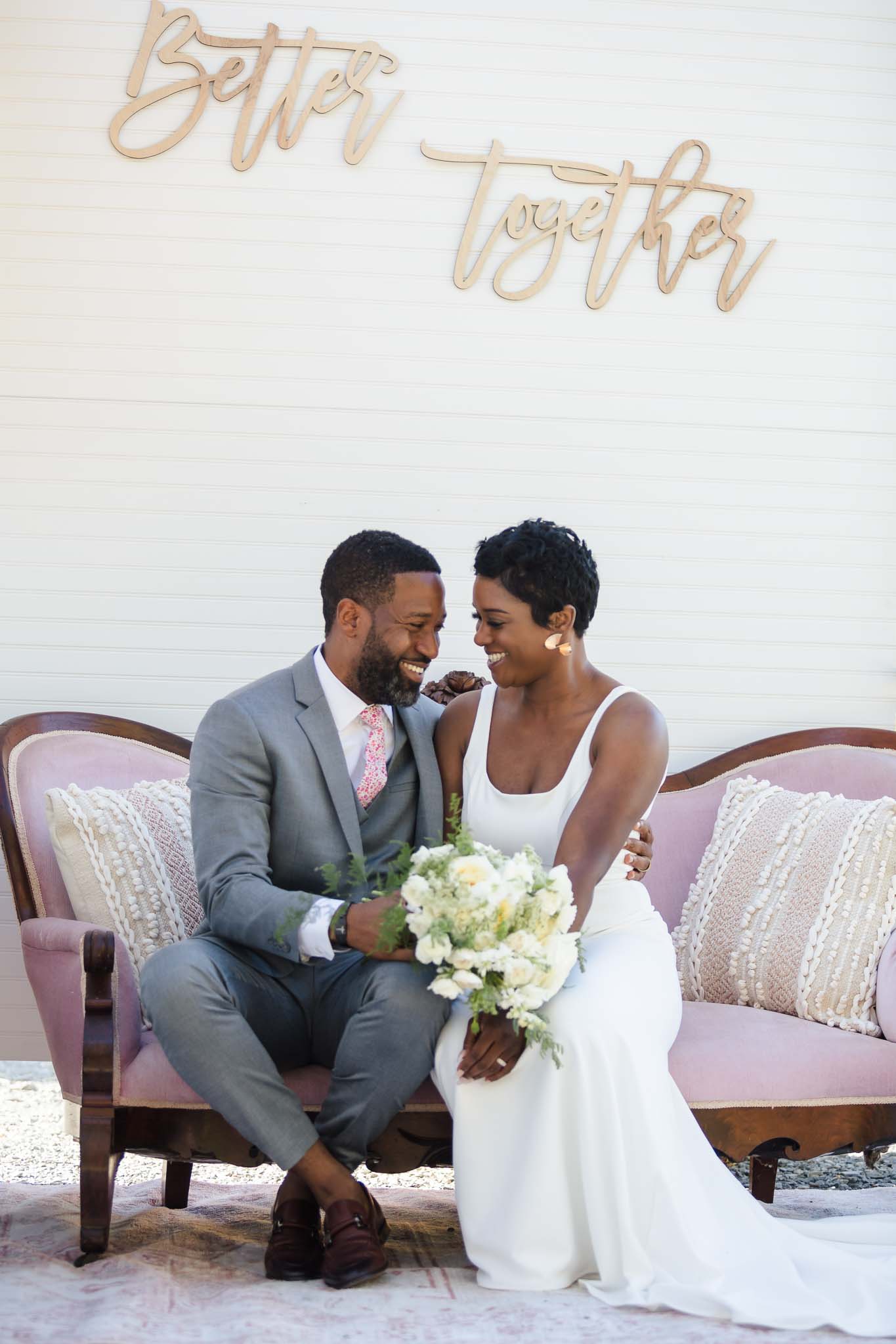 What is a Dream Bride?

What does it mean to be in search of a "Dream Bride"? If you listen to any marketeer worth their salt, you'll have heard about creating a dream board or an avatar to conjure up your "Dream client" by understanding their behavior profile.
Only this week, I tuned into yet another webinar where the person leading the call encouraged (wedding industry professionals) to actively focus on manifesting their dream client by finding out: where they like to shop, what they like to eat, what their "pain points are", their values and where they purchase their groceries etc.
Supposedly, the "dream goal" is to advertise to the luxury aspect of the market, where clients are spending a fortune to get married; where six figures is the "starting point". Or is it?
Is this creepy or a good marketing tool?

The webinar left me feeling a little creeped out. Perhaps others felt the same or they copiously wrote notes and swiftly created their avatars. Not me; it's counterintuitive to the way that I work.
In essence, it places the value of a person down to a dollar bill and if you are not spending $$$$$$ on your wedding, you are not someone's "Dream Bride". Therefore, many vendors will choose not to market their services to you.
Am I being too British? Is this the way that we should work? My gut tells me that this is disingenuous. Is it because I do not consider myself to be "salesy" (despite having had success as a Sales Manager for a major airline)? I've always been the salmon swimming upstream and tend to avoid what mass media tells us what we "should" be doing. Originality wins the day for me, I'm good with being an outlier.
I've also never been a heavy-handed sales person. It's just not me. I believe that people buy services if they find value in what you offer, you provide what is on the tin and you're a decent human. I sleep easier at night by giving my all to each wedding, whether a small Asheville elopement or a large wedding.
Whatever happened to inclusivity?

In an era when inclusivity should be paramount, does this not discriminate against the majority of people who do not have copious amounts of cash to spend on their wedding day? Are they "less than" or "non-desirables"?
The most important criteria of finding a Natasha Dale Photography "Dream Bride" rests on the relationship that we will develop, not on how much the wedding will cost. I seek people who can work in unity with my style, as I guide them throughout their day and we create an amazing wedding gallery.
Genuine connection

A few sections of the webinar (and this was one of many that purport the same message) did resonate with me. Yes, I want to know what couples value and what's important to them. I want to attract couples who are romantic, fun, genuine, care about the environment, are animal lovers and are just "good people". Those are core values for me and when I connect with brides (and grooms) who think the same way, the harmony is magical!
Your worth
However, the online seminar left me with an uneasy feeling of how simple it is to categorize people (and their "worth") based on how much disposable income that they have. It would be remiss of me not to say that photographers LOVE wedding detail shots. The more money that is spent on a wedding, usually results in more details to photograph.
Also, the more expensive the wedding, the plusher the venue typically is and it makes for a beautiful backdrop. Who wouldn't want that fairytale setting for their wedding given the opportunity? Luxury weddings are highly sought after, they are incredible and to be relished when they come along.
All of this aside, what does this say about (hazarding a guess here), 95% of people who cannot spend gazillions on a wedding? Should we not manifest these people as our avatars? Are we selling ourselves (creatives) short when we accept a lower to middle range (budget) wedding? Not in my world!
Natasha Dale Photography's Dream Bride
My "Dream Bride" doesn't come with a price tag attached to her. The same as I don't define beauty by race, sexual orientation, physical ability, weight or age, I don't define my dream bride by her zip code. My "Dream Bride" likes to laugh, she's outgoing, kind and maybe a little kooky. I love kooky, because I am a little too. Hey, I'm British, it comes with the territory!
At the end of the day, every photographer operates differently and we all have individual sets of expectations, (ditto as does the client). My thoughts are simply that: just my thoughts and are not indicative of the wedding photography industry. In a world where it's easy to always feel like an outsider, I do not want to deter my "Dream Bride" because she fears that her "Dream Photographer" is out of her grasp. Either because their ceremony venue will be held in Grandpa's field in Asheville or at an Airbnb.
My price does not change subject to venue, it is based on the length of the day and products purchased. My goal is to bring timeless and quality photography regardless of when and where you've chosen to get married.
Hopefully, you have chosen me for my style and envision me as your photographer because you're dreamers, whimsical and wish for an amazing day. If so, then consider yourself my "Dream Bride" and I cannot wait to hear from you. No matter where you have chosen to get married.